New York Physical Therapy
Fun and Effective Therapeutic Techniques Designed to Improve Your Quality of Life
Relief is possible at Lifestyle Physical Therapy. We offer a variety of high-quality physical therapy services in New York and Huntington, Long Island at Lifestyle Physical Therapy. We specifically cater our treatment plans to match the needs of our patients. Our team's goal is to help you begin living free from pain and discomfort with improved strength, mobility and flexibility. When you work with our knowledgeable physical therapists, you can count on our specialized medical training and experience to provide the most effective individualized treatment. That's because we realize that no two patients, even if they have the same condition, will benefit from the same exact treatment plan.
To schedule an appointment with our highly skilled physical therapists in New York, contact Lifestyle Physical Therapy today at (212) 577-9313 or reach out online.
What Is Physical Therapy?
The goal of physical therapy, a form of rehabilitation, is to help you recover from functional difficulties that result from disease, injury, or post-operative disabilities. These impairments often result in physical limitations that make daily life more challenging and frustrating. Fortunately, rehabilitation experts called physical therapists like ours at Lifestyle Physical Therapy provide individualized, patient-focused treatment plans to help you overcome pain and diminished mobility. Physical therapists do their work through gentle stretching, targeted strengthening exercises and various manual physical therapy techniques to restore your abilities while at the same time relieving your pain. A physical therapist can also help you use assistive devices like walking boots, canes, crutches, and so on, for maximal safety and performance, as you recover.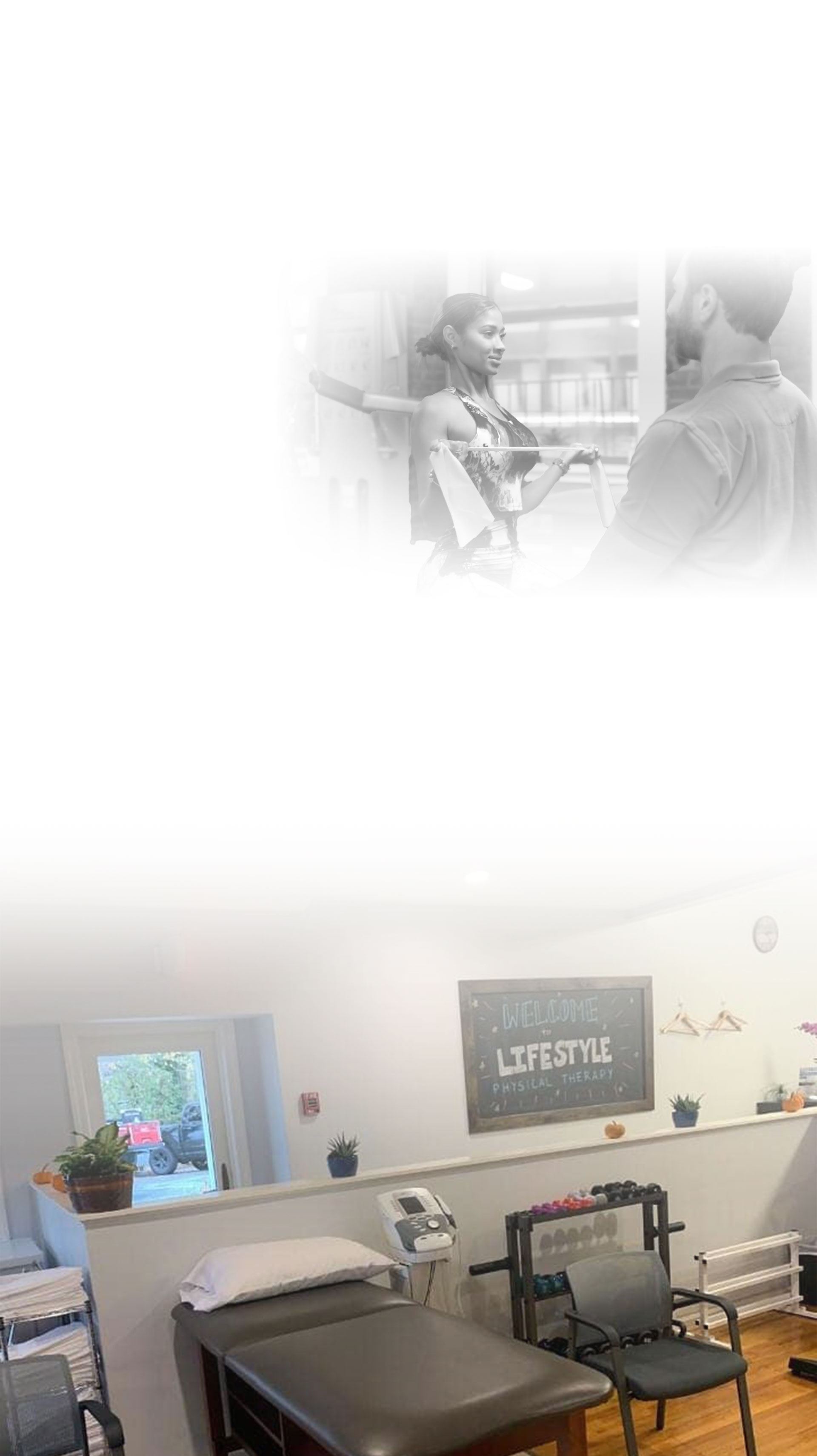 Latest Reviews Around the Block
The personal attention and care he gives to his patients is unmatched in the field. He takes your concerns seriously and actually LISTENS to them unlike many other medical professionals.

- Alex G.

Time goes by so fast during every appointment! He also has his therapy pup in the office sometimes, and he's an absolute lovebug! Highly recommended!

- Jessica Y.

In my opinion, what really sets Matthew apart is his ability to pay attention to the individual and understand each person's idiosyncratic needs. I cannot recommend him highly enough.

- Azi E.

If you are not comfortable with some exercises, he will update them to your needs, I really like that. The physical therapy place is very clean and if you are lucky you will get to meet his adorable dog.

- Danny K.
An Atmosphere of Convenience, Compassion, & Comfort
Physical Therapy in New York
Our highly qualified team of physical therapists in New York can help you heal. We are here to help whether you are recovering from a sports injury like a torn ligament or you're on the mend from joint replacement surgery or you have any other functional mobility limitations.
While we do focus on your initial and most pressing concerns at Lifestyle Physical Therapy, we also work on your whole-body wellness through a patient-centered holistic approach.
Ready to feel better and improve your quality of life? Contact our team today and call (212) 577-9313 to learn more about our New York physical therapy services.
Are You Ready
to Get Started?
Call Us at

212-577-9313

or Schedule Your Next Visit