Covid 19
History of Illness:
If you have exhibited any signs of illness (including but not limited to: sneezing, coughing, fever, chills, sore throat, or loss of taste and/or smell) please do not come into the clinic until you are symptom-free for at least 1 week. If you have tested positive for COVID-19, please call us before scheduling an appointment (212) 577-9313.
Check-in Procedure:
We have adjusted our check-in procedures to eliminate as many potential contact points as possible. This begins when you enter our clinics, where our first directive is for all employees and patients to immediately wash their hands with anti-bacterial soap. Next, we ask that any incoming patient remain at least 6 feet away from any other patient that may still be currently receiving treatment, either by staying in the waiting room or coming back at a pre-determined time. To ensure this process goes smoothly, we will be adhering to stricter start and end times for patient's appointments. Therefore, we ask that all patients arrive as close to their start time as possible and all appointments will end promptly.
Non-touch Digital Thermometers:
Running a fever is a proven symptom of an immune response. When entering our clinics, we now insist that both employees and patients allow us to perform a non-touch digital temperature scan. This is a non-invasive method to determine body temperature by scanning the device over the forehead. Once a temperature reading is verified under 100.4 F without the recent ingestion of fever-reducing medications, patients and employees may enter the clinic. This reduces our collective exposure to potential infection within our environment.
One-On-One Care and Social Distancing:
At Lifestyle Physical Therapy, we have always found that one-on-one treatment is the most effective form of care for our patients. It is important now more than ever to continue with this practice as it will help us keep the clinics from being crowded. By maintaining only one patient per therapist, we are ensuring that the clinic will always have a low patient volume, thus allowing us to continue with the 6 feet social distancing mandate between patients.
Masks Requirements:
Per recommendations from the CDC, our employees are using masks. We ask our patients to use a face mask or covering when entering our clinic for treatment. This measure helps slow the spread of viral components that may be shared by speaking, coughing, or sneezing. If you are not able to obtain a mask or face covering, please call or consult with our office staff before entering the clinic.
High Traffic Touchpoints:
High-traffic touchpoints such as door handles, light switches, and sink faucets are wiped down several times per day with an anti-viral disinfectant. Our rehab equipment and treatment tables are disinfected after every use between patients. In addition, all pillowcases and towels are changed between patients.
Government Directives:
We support and follow mandates issued by our local and federal agencies. We are regularly adapting our operations according to the safeguards they outline as best practices. As an essential healthcare service, we understand it is our obligation to abide by the highest levels of sanitation and safety standards and maintain up-to-date as the situation evolves.
Lifestyle Physical Therapy: Now Offering Telehealth
We understand that these are difficult and uncertain times, which is why Lifestyle Physical Therapy would like to make your life a little easier. We now offer Telehealth Physical Therapy utilizing HIPPA-compliant technology through ZocDoc via your computer browser, smartphone, or tablet. These are virtual video sessions with a licensed Doctor of Physical Therapy from the comfort and safety of your own home.
Whether you are a new patient in need of Physical Therapy or an existing patient that wants to continue their plan of care from home, we are here to help. Through this technology, our therapists will be able to evaluate and diagnosis your condition, then prescribe a specific plan of care just as if you were physically in the clinic. This process is covered by most insurances so there will be no additional cost to you.
Please contact us today to schedule a Telehealth meeting as we are accepting new patients: (212) 577-9313 info@lifestyleptny.com
Change Your lifestyle
Helping You Heal, Once and for All.
One on One Care

When you visit us, you will receive a private and intimate experience. No crowded waiting rooms, overworked therapists, or low-quality patient care.

Customized Approach

Each patient that enters our door is given a personalized treatment plan that caters to the underlying causes of their pain.

Extensive Appointments

Most Physical Therapists spend a minimal amount of time on their patients. We spend up to 60 minutes on each of our patients to ensure your symptoms are resolved once and for all.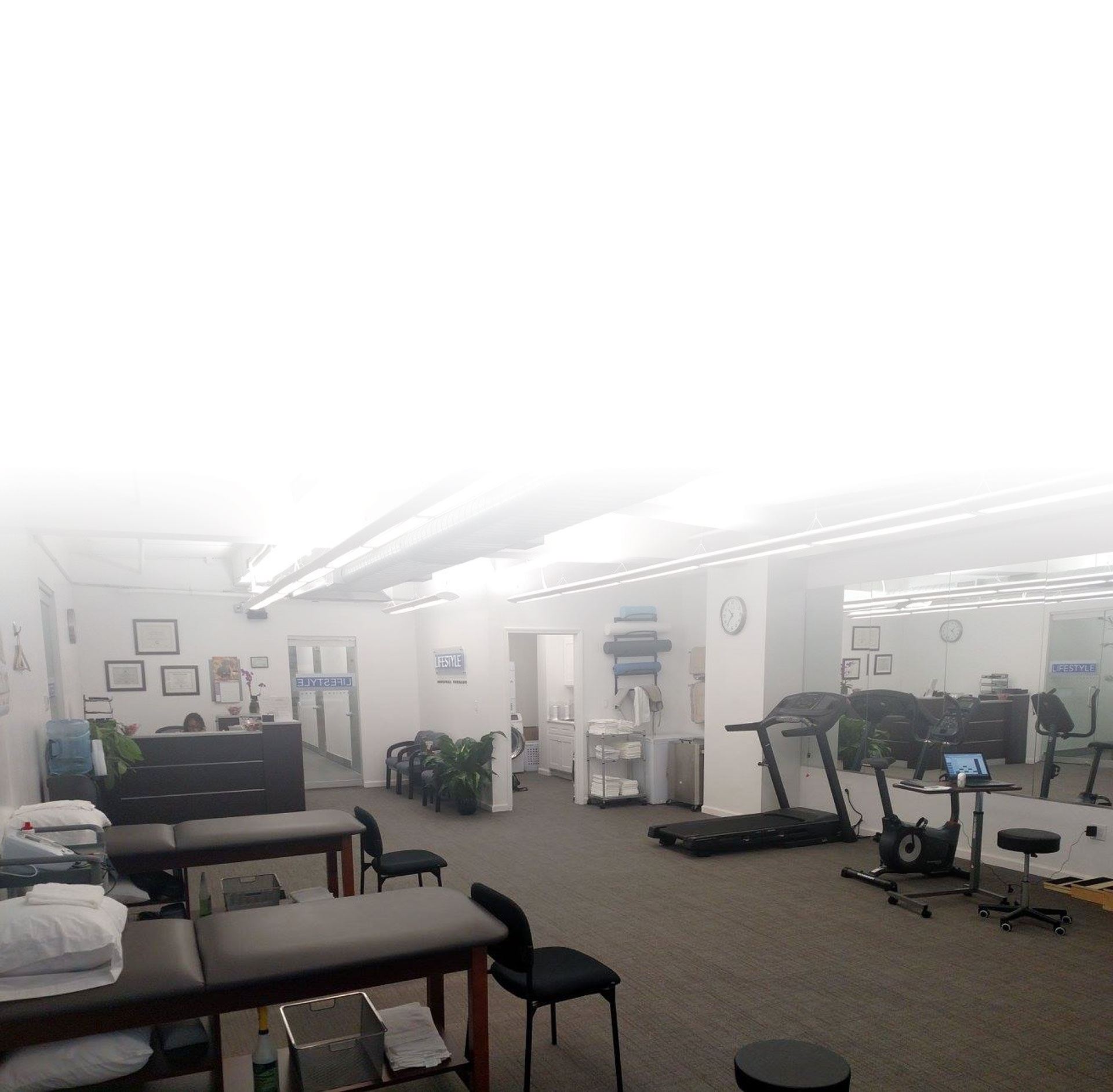 Are You Ready
to Get Started? Call Us at 212-577-9313 or Schedule Your Next Visit