Shoulder Physical Therapy in New York
The shoulder joint is one of the most complex joints in the human body, made up of four distinct joints that work together to allow a wide range of motion. These joints are the glenohumeral (GH) joint, the scapulothoracic (ST) joint, the acromioclavicular (AC) joint, and the sternoclavicular (SC) joint.
Contact Lifestyle Physical Therapy at (212) 577-9313 today to schedule an appointment for shoulder physical therapy in New York.
The GH joint is the most mobile of the four because it is a "ball and socket joint" and is responsible for most of the shoulder's range of motion, allowing your arm to move in all three planes of motion. The ST joint is located between the shoulder blade (scapula) and the chest wall, and it allows the shoulder blade to glide smoothly against the ribcage. The AC joint is located where the clavicle (collarbone) meets the acromion (a bony projection of the scapula), while the SC joint is located where the clavicle meets the sternum (breastbone).
The shoulder is susceptible to a variety of injuries and impairments that can cause pain and limit its range of motion. Pain in this area can be the result of a traumatic event or even just years of repetitive movement.
What to Expect From Shoulder Physical Therapy
A skilled physical therapist will work with you to build a customized treatment plan that includes exercises designed to help strengthen your shoulder joint and improve mobility. This can be an effective non-surgical treatment option for many shoulder conditions,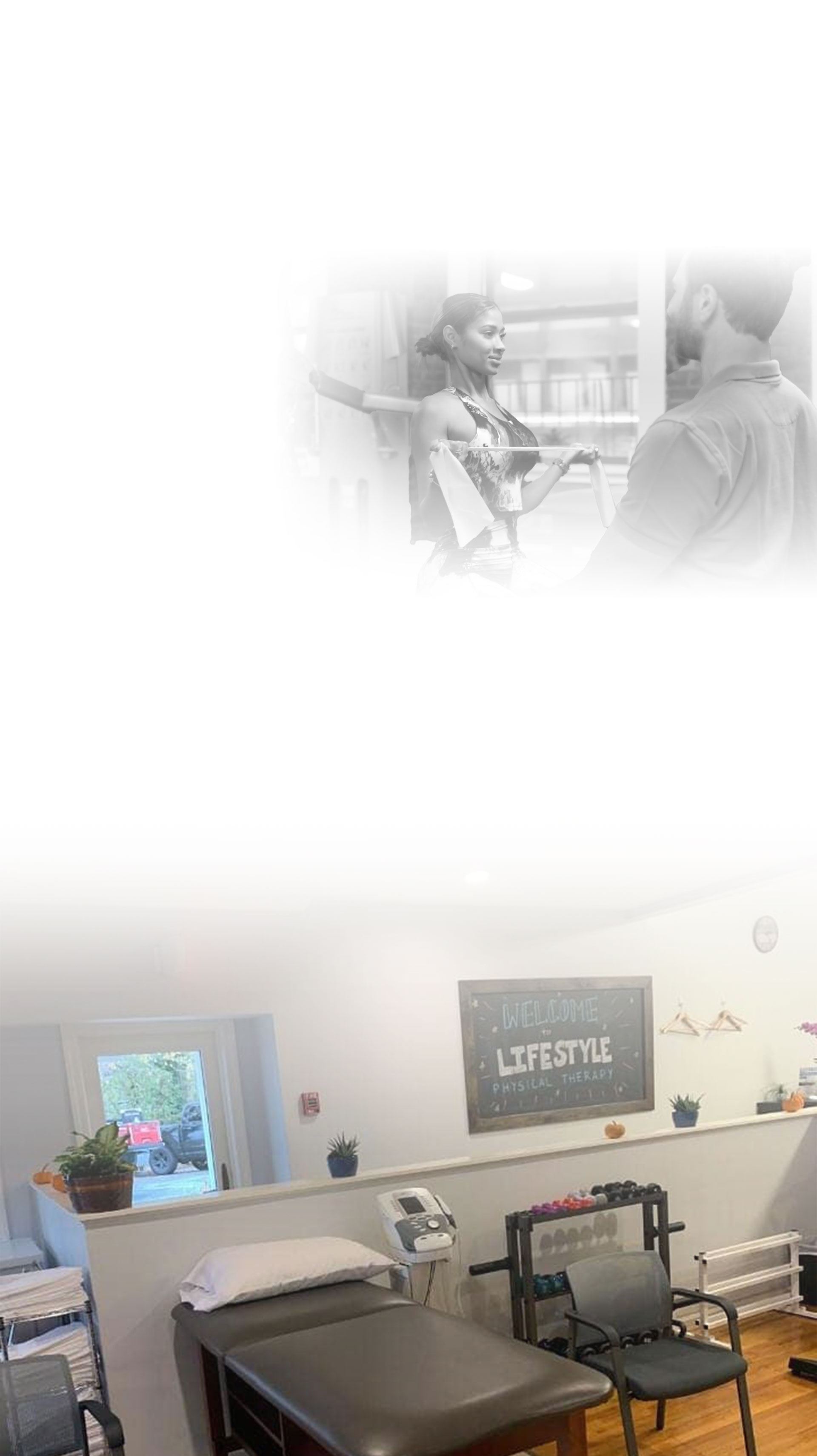 At Lifestyle Physical Therapy, our therapists are experienced and expertly trained in treating most shoulder conditions including, but not limited to:
Rotator Cuff Strain and Tears: When the muscles and tendons that attach the shoulder blade to the upper arm bone are impaired the result can be pain, weakness and decreased range of motion in the shoulder.

Rotator Cuff Tendinitis/Tendinosis: Inflammation or degeneration of the rotator cuff tendons, leading to pain and limited range of motion.

Bursitis: Inflammation of the bursae, a small fluid-filled sac that cushions the GH joints.

Brachial Plexus Injury: This type of injury occurs when the network of nerves that run from the neck to the arm is damaged, often as a result of trauma.

Clavicle Fracture: A broken collarbone is a common injury usually as a result of trauma.

Impingement: Impingement occurs when the muscles of the shoulder joint complex are no working efficiently resulting in improper movement, causing tears, swelling, and decreased mobility.

AC Joint Sprain/Separation: This is usually caused by a traumatic event and can cause significant pain and instability in the shoulder.

Dislocations, Separations and Subluxations: These conditions occur when the upper arm bone, known as the humerus, comes out of the ball and socket joint. This temporary disruption to the GH joint can cause damage to all the related structures.


Adhesive Capsulitis (Frozen Shoulder): This condition commonly occurs for no specific reason, but is often associated with a previous injury or immobilization of the shoulder and results in a significant loss of mobility.

Fractures (Breaks): A broken bone along any point of the shoulder complex can cause significant pain and limited range of motion if not addressed.

Osteoarthritis: Arthritis in a joint is the result of cartilage loss causing inflammation with simple movements resulting in pain.

Instability or Hypermobility: Shoulder instability isn't necessarily a problem in itself, but if not addressed it can lead to a number of different, worse conditions.

Labral Tears: The labrum is a cartilage ring within the GH joint that helps cushion the shoulder joint, and can easily tear and cause pain and instability in the shoulder.

Bicipital Tendinitis: The long head of the biceps tendon crossed the GH joint to inflammation of this tendon can cause pain in the shoulder joint and create weakness.

Thoracic Outlet Syndrome: Nerves and blood vessels that run from the neck past your first rib (thoracic outlet) can become compressed in this area resulting in numbness and weakness.
Contact us at (212) 577-9313 to learn more about the shoulder conditions we treat at Lifestyle Physical Therapy in New York and Huntington, Long Island.
Latest Reviews Around the Block
If you are not comfortable with some exercises, he will update them to your needs, I really like that. The physical therapy place is very clean and if you are lucky you will get to meet his adorable dog.

- Danny K.

The personal attention and care he gives to his patients is unmatched in the field. He takes your concerns seriously and actually LISTENS to them unlike many other medical professionals.

- Alex G.

In my opinion, what really sets Matthew apart is his ability to pay attention to the individual and understand each person's idiosyncratic needs. I cannot recommend him highly enough.

- Azi E.

Time goes by so fast during every appointment! He also has his therapy pup in the office sometimes, and he's an absolute lovebug! Highly recommended!

- Jessica Y.
Are You Ready
to Get Started?
Call Us at

212-577-9313

or Schedule Your Next Visit