Physical Therapy Services in the Garment District
Improving Quality of Life & Restoring Range of Motion Since 2017
Our staff's primary goal at Lifestyle Physical Therapy is to help our patients heal from injuries or operations as quickly as possible in a fun and safe environment.. That's why we employ evidence-based physical therapy in the Garment District through individualized one-on-one sessions. Patients who see our highly experienced and trained physical therapists benefit from customized, comprehensive treatment regimens that are best suited to meeting their unique needs designed to relieve pain, restore their mobility, and help ramp up daily physical functioning to an optimal level.
How Can Physical Therapy Help Me?
Our team utilizes only top-of-the-line, advanced rehabilitation techniques to facilitate your healing. Our talented physical therapists educate and guide patients through the recovery process as patients advance throughout their treatment plan. Patients are often amazed at the rapid progress they make and how quickly and effectively physical therapy helps to restore their strength, alleviate their pain, and improve their mobility. Our goal is to help you achieve all of your goals to combat any physical limitations you are currently burdened with so you can reclaim a more rewarding and active lifestyle.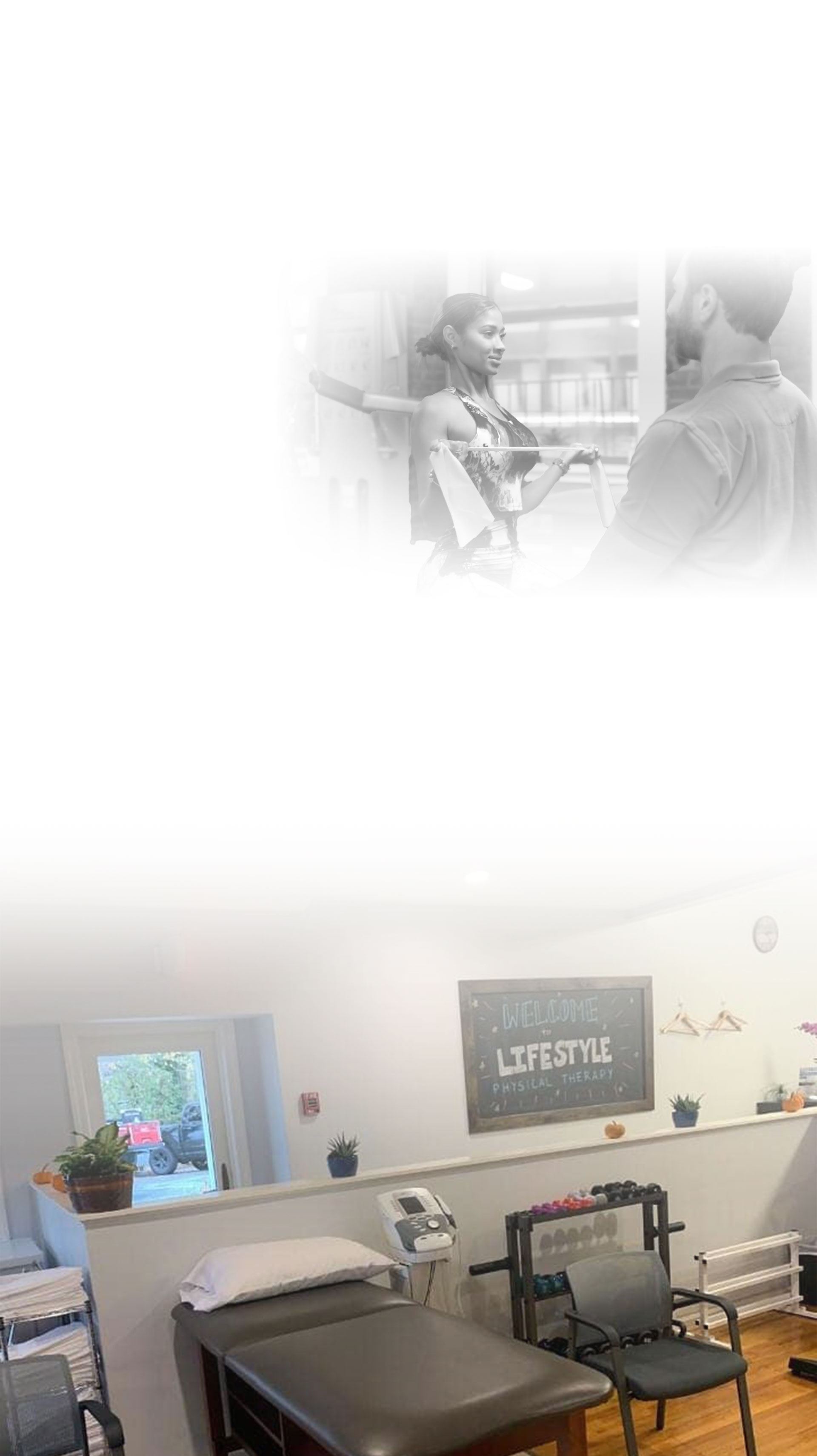 Restore You Physical Health & Strength with Physical Therapy in the Garment District
Lifestyle Physical Therapy offers many physical therapy treatments to assist in your recovery from joint pain, impaired mobility, movement disorders, and a variety of other conditions that impact your day-to-day life. You will be pleased and enjoy our attentive, unrushed philosophy at our conveniently located office.
We are eager to help educate you about your condition, too, so you can be an active participant in your own recovery and get well in even less time than you thought possible.
No physician referrals are necessary for physical therapy in the Garment District. To book an appointment with Lifestyle Physical Therapy, please contact us today at (212) 577-9313 or reach out online for a quick reply.
Latest Reviews Around the Block
In my opinion, what really sets Matthew apart is his ability to pay attention to the individual and understand each person's idiosyncratic needs. I cannot recommend him highly enough.

- Azi E.

The personal attention and care he gives to his patients is unmatched in the field. He takes your concerns seriously and actually LISTENS to them unlike many other medical professionals.

- Alex G.

If you are not comfortable with some exercises, he will update them to your needs, I really like that. The physical therapy place is very clean and if you are lucky you will get to meet his adorable dog.

- Danny K.

Time goes by so fast during every appointment! He also has his therapy pup in the office sometimes, and he's an absolute lovebug! Highly recommended!

- Jessica Y.
Are You Ready
to Get Started?
Call Us at

212-577-9313

or Schedule Your Next Visit