Pelvic Floor Therapy in Huntington, Long Island
The muscles of the pelvic floor are a complex system that form a type of "sling" or "hammock" across the base (floor) of the pelvis. These muscles are essential in supporting the organs and optimizing the function of the genitourinary system.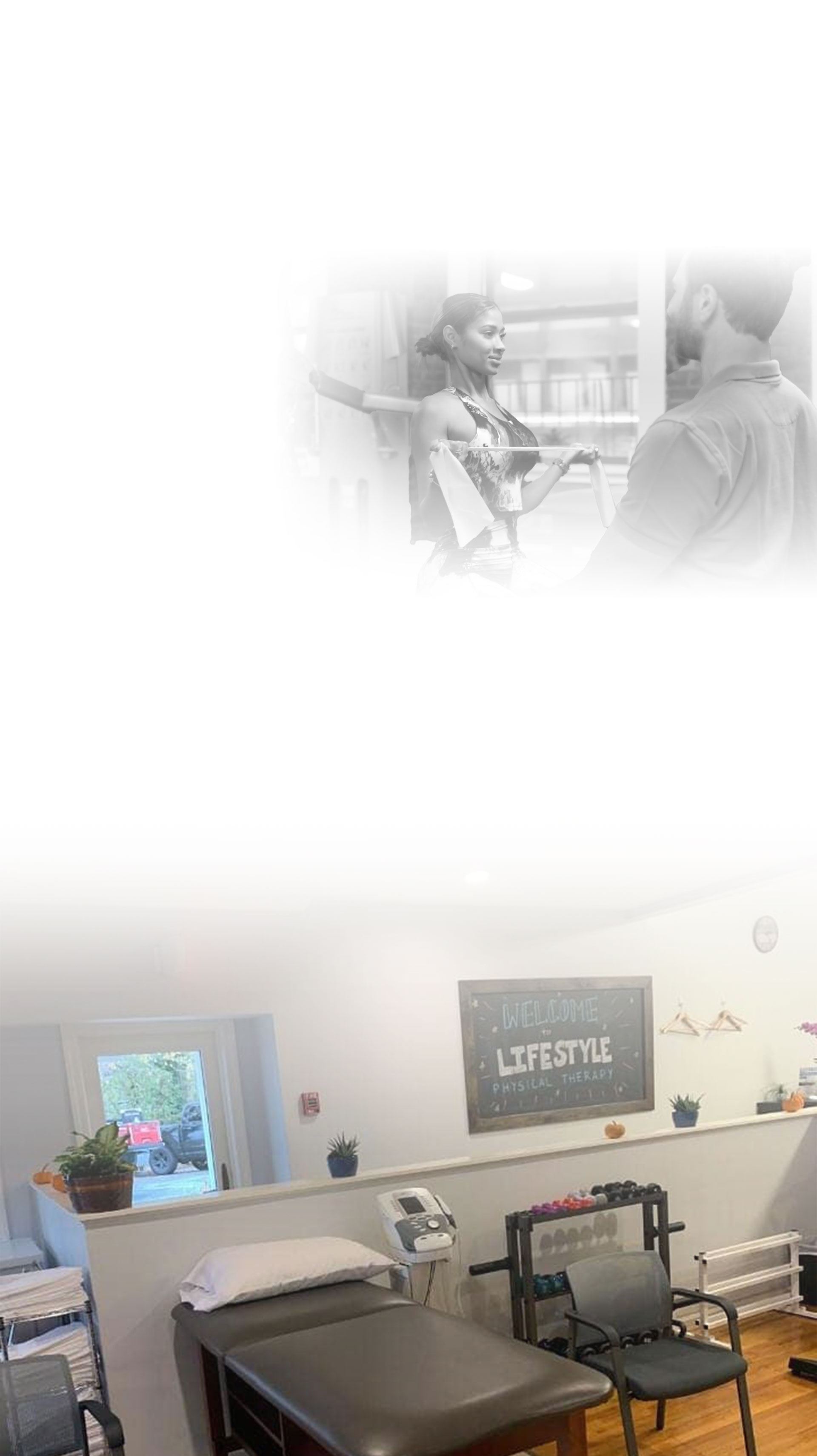 At Lifestyle Physical Therapy Huntington, Dr. Monisha George is a highly trained expert in the diagnosis and treatment of pelvic floor conditions in both women and men. She has extensive experience in treating a wide range of conditions related to the pelvis and pelvic floor, some of which include:
Urinary Incontinence, Frequency, and Urgency: Loss of bladder control leading to involuntary leakage of urine, increased frequency of urination, and a sudden, strong urge to urinate.
Fecal Incontinence: Loss of bowel control, leading to involuntary leakage of feces.
Pelvic Organ Prolapse: When the pelvic organs, such as the bladder, uterus, or rectum, drop from their normal position and cause bulging.
Pelvic Pain: Acute or chronic pain in the pelvis.
Diastasis Recti: When the rectus abdominis muscles, causing a bulge in the middle of the abdomen, common in postnatal women.
Interstitial Cystitis: A chronic bladder condition characterized by bladder pain, urinary urgency, and frequency.
Vaginismus: Involuntary spasms of the pelvic floor muscles, making penetration painful or impossible.
Endometriosis: A condition in which the tissue that lines the uterus grows outside of it, leading to pelvic pain and infertility.
Sexual Dysfunction: Pain during sex that is caused by a variety of factors, including pelvic floor muscle tension, endometriosis, or vaginismus.
Painful Urination/Defecation: Pain during urination or defecation is often caused by conditions such as interstitial cystitis or anal fissures.
Coccydynia: Pain in the tailbone.
Our approach is highly individualized and focuses on the root cause of each patient's condition. Dr. George works closely with patients to develop a comprehensive treatment plan that includes exercises, manual therapy, and other therapeutic techniques to help restore function and reduce pain. She is committed to helping her patients achieve their goals and improve their quality of life.

For more information, call us today at (212) 577-9313 to schedule a consultation and get started on your path to pain-free living!
Latest Reviews Around the Block
The personal attention and care he gives to his patients is unmatched in the field. He takes your concerns seriously and actually LISTENS to them unlike many other medical professionals.

- Alex G.

She goes above and beyond for her clients and I leave every session feeling a million times better and well equipped to continue the improvements via a customized treatment plan. Alexis is such a warm, friendly and helpful person, I can't recommend h

- Eleanor D.

Time goes by so fast during every appointment! He also has his therapy pup in the office sometimes, and he's an absolute lovebug! Highly recommended!

- Jessica Y.

If you are not comfortable with some exercises, he will update them to your needs, I really like that. The physical therapy place is very clean and if you are lucky you will get to meet his adorable dog.

- Danny K.
Are You Ready
to Get Started?
Call Us at

212-577-9313

or Schedule Your Next Visit